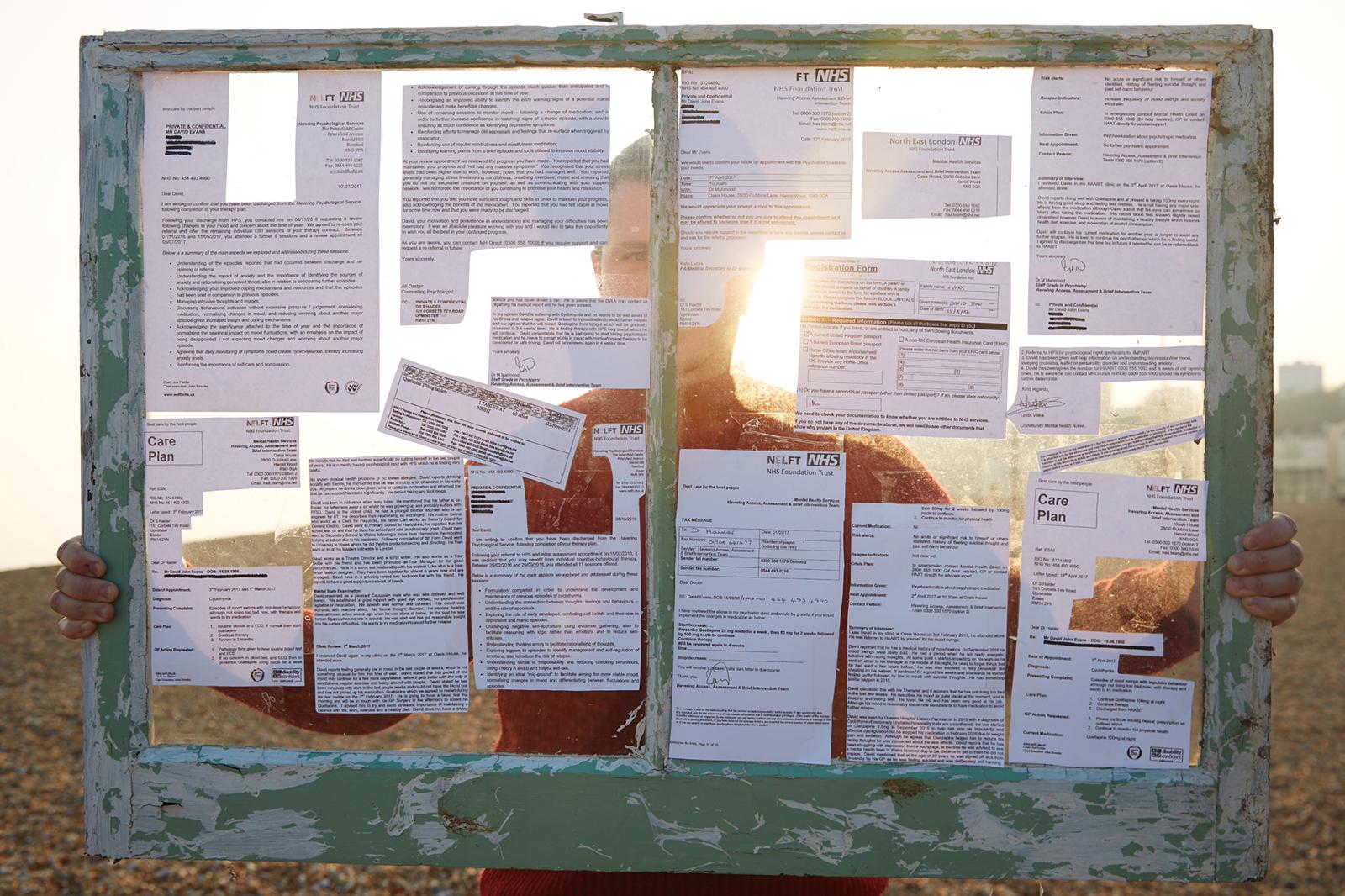 Dewi is a theatre practitioner and writer who specialises in work that relates to mental illness. Dyslexic and Bipolar, Dewi's experience of mental illness heavily informs his work, which draws from his life experience. Experienced in creating and developing devised work, poetry, and performances in non-traditional theatre/performance spaces (including site-specific, and site-responsive works in garden sheds, outdoors, and in domestic settings) as well as theatre venues of various sizes, Dewi's approach to theatre and performance is that 'all the world's a stage'. Dewi is used to working with children, young people, and adults who are experiencing mental health, emotional, social, and physical difficulties and has previously taught students with a range of additional needs and with a range of abilities, as well as students who have been excluded from school. An experienced workshop leader, Dewi has lead workshops in a number of settings and on a range of issues and is currently working as a Creative Agent for The Arts Council Of Wales as part of their Lead Creative Schools Scheme.
Dewi's work has been performed at venues such as Aberystwyth Arts Centre, Neuadd Dwyfor in Pwllheli, The Tristan Bates Theatre in London, and The London Welsh Centre, as well as at festivals such as All In The Mind Festival, Misch Mash, Camden Fringe, and The Bloomsbury Festival. Dewi's work has also seen him develop a love of language and literature, especially the works of Shakespeare and Dylan Thomas, and he regularly works as an editor and consultant on works, performances, and for organisations that involve themes of or relating to mental illness.
Dewi currently holds a Ba(Hons) in Drama from The University of Wales Aberystwyth, an MA in Music Theatre from the Royal School of Speech and Drama, an MSc in Mental Health and the Creative Arts from Queen Mary University of London. As well as working as a teacher and theatre practitioner Dewi is undertaking a practice-based PhD in Drama at Queen Mary University of London focusing on Autobiographic Performances of Mental Illness and is currently developing two performances, one focusing on the role of food in mental illness and another which mixes his experience as a tour guide with his experiences and interests as a theatre practitioner.